Posted by t@brodsolutions.com BigCommerce on Nov 22nd 2021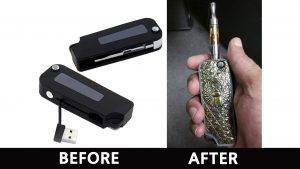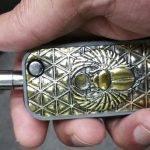 CUSTOM RE-DESIGN COVER VAPE DEVICE
Cell phone covers that are customized are similar to the vape device. I first created a new full shell cover, with an interchangeable faceplate.
Shell cover: Is the body that holds the electronics and springloaded functionality. I re-molded the case with a hollow insert for the face plate to drop in.
the faceplate will have the custom design that can easily be replicated and have two sides of the case. Just like a jewelry piece can hold gems and can be customized with a choice of design or a personal message.